The Truman National Security Project will be holding a Military Round Table on Tuesday April 26th in Culver City.
The panel will be discussing Energy Independence as a National Security Issue and how California could and should be leading the way. Please help spread the word, ESPECIALLY TO VETERANS!
(We know this is short notice and an inconvenient time of day for many of you so if you can't make it, don't worry. We are planning to have more events on this important topic in the near future.)
EVENT DETAILS:
Tuesday April 26th 2011
2:30PM-3:30PM
Historic AMVETS Post 2
10858 Culver Blvd.
Culver City, CA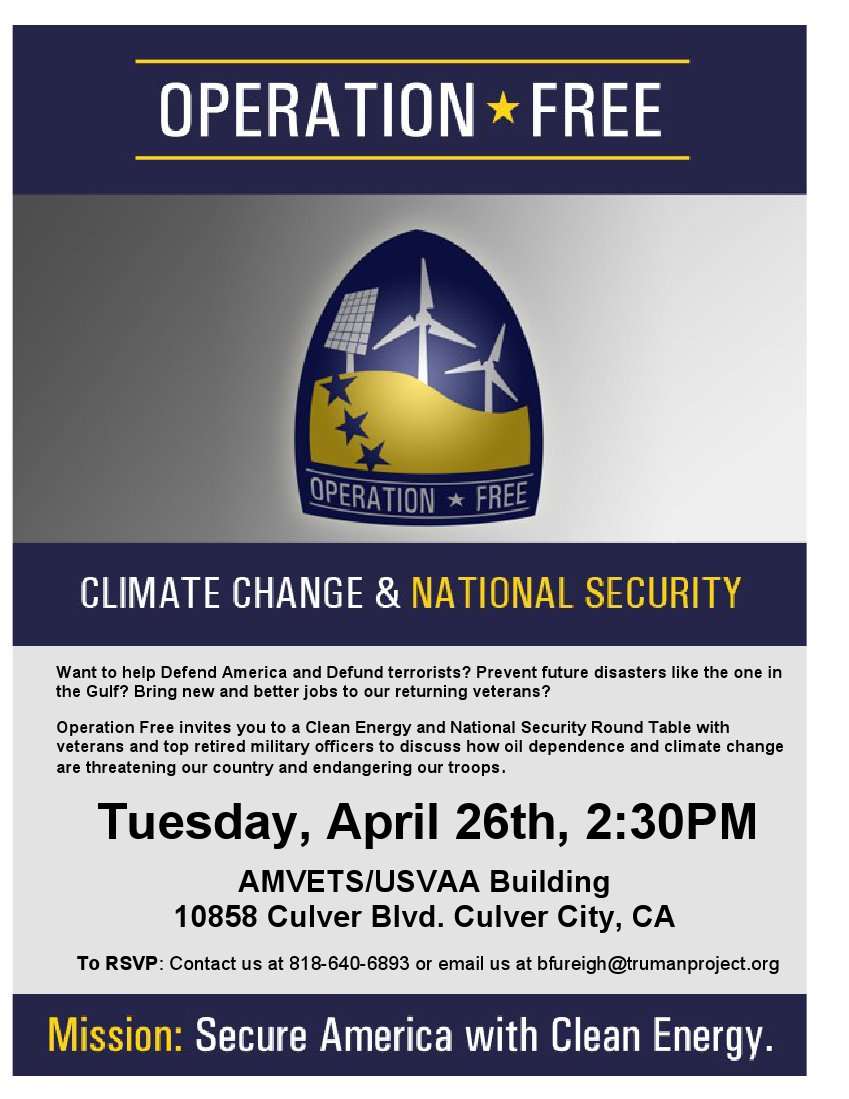 The Truman National Security Project is a national security leadership institute, the nation's only organization that recruits, trains, and positions a new generation of progressives across America to lead on national security.