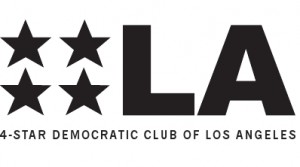 The 4-Star Democratic Club brings together Democrats and leading policy experts in an effort to educate the community on important policy issues.
Founded in 2004 by activists from the presidential campaign of General Wesley Clark, the 4-Star Democratic Club seeks to help shape our foreign policy and national security by promoting solutions, based on Democratic values, to the challenges facing America at home and abroad.
We help to elect Democratic candidates, support the welfare of veterans of the United States Armed Services, encourage volunteer service, and work with other Democratic clubs in the Los Angeles area to register voters and get out the vote.